We are a group of well-trained and qualified professionals who work to rebuild your mental and emotional health. People, these days go through a number of problems that require expert solutions. Each person has a different story to tell. We are here to hear your story and to come up with the best working solution for you. We are counsellors who pledge to turn your vulnerabilities into your strength.
As the name suggests, we work to offer solace through counselling. Our services include:
Individual counselling
Child and Adolescent counselling
Family counselling
Online counselling
We, at Consolace Counselling Services use our experience and knowledge to provide the right guidance and support to all our clients. We stay connected to you from start to end. This way our team ensures that you get the best service from our side depending on the specific issue you come to us with. We work on a range of issues keeping your confidentiality intact. The positive environment works well for many to freely discuss their issues with us. We are good listeners and this helps us in suggesting the most suitable way to improve the quality of your life. Most importantly, we love what we do and that helps us to excel at work.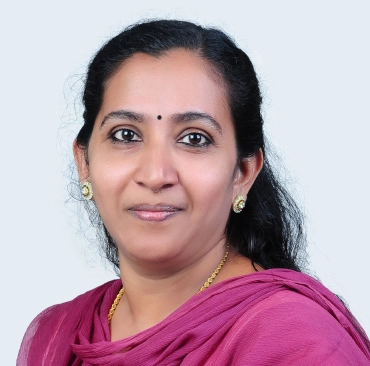 Sandhya Rani L
(Founder & Chief Counselling Psychologist)
Sandhya Rani is the founder and Chief Counsellor at Consolace Counselling Services. She is a trained and qualified counselling psychologist who has been into professional counselling since 2012. After doing her Postgraduate Diploma in counselling from Kerala University, she successfully completed her MSW and MA Psychology. Dealing with a range of people and their distinct issues at workplace helped her develop an individual approach to deal with various issues. In the light of her past experience of working as a part-time counsellor in premium institutions like Kendriya Vidyalaya, Pattom, (Trivandrum), Bharathiya Vidhya Bhavan, Kodunganoor (Trivandrum) and as a counsellor in association with Blood Bank, Medical College, Trivandrum, she began to carry on with counselling practice by opening up her own clinic. According to Sandhya, each person has their own battles to fight and emotional wounds to tend to. The most vulnerable are the children and thus their issues need special attention. It is for this reason that her main priority has always been family and child counselling. Depression and anxiety, anger management, work and career related issues, family issues, parenting issues and relationship issues are some of the areas that she deals with. With a commitment to bring a positive difference in the lives of people, she makes use of her diverse experience to offer voluntary counselling to various voluntary organisations in Trivandrum.
Isn't it true that when you talk about your feelings, they become less overwhelming, less upsetting and less scary? The joy of being able to be someone's guide and support system is something great in itself and she surely enjoys every bit of it.