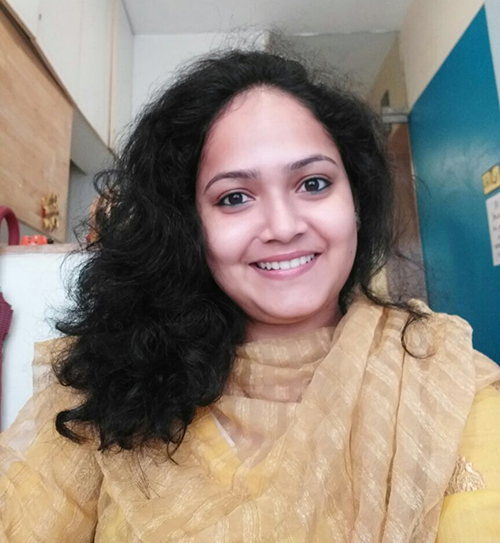 Dipti Khot
(Psychologist)
Dipti Khot is a Counselling Psychologist and an Arts Based Therapy Practitioner with more than a decade of experience in the field of mental health.
Her empathetic nature and her interest in understanding behaviour, motivated her to pursue psychology as her educational field. Along with her a Bachelor's Degree in Psychology and Masters in Applied Counselling Psychology from University of Mumbai, Dipti is also trained in Arts Based Therapy, Career Counselling and in applying the principles of Cognitive therapies like CBT and REBT in her practice of psychotherapy.
Her experience of being associated with various mainstream schools and mental health centres, has provided her with many learnings and tools to help her clients deal with their sever emotional difficulties along with reaching their desired goal. She is dedicated, hardworking and puts her best to help her clients progress. Dipti is compassionate to work with her clients, she identifies the mental health issues and deals with those issues in scientific way, by recommending the best course of action need based and follows strong ethical guidelines in her practice.
She is specialised in working on issues related to anxiety, depression, aggression, children, parents, young adults, adolescents, family, relationships, women and career development, through personal therapy/counselling sessions, group sessions, study skills programs, and webinars. Dipti strongly believes in equal opportunities for all, as a result she strives to reduce the barriers to learning and growth, by equipping the individuals with disadvantage, with tools that can get them on power with the rest of the population in their respective societies.
She has excellent interpersonal skills and shows empathy while remaining professional.